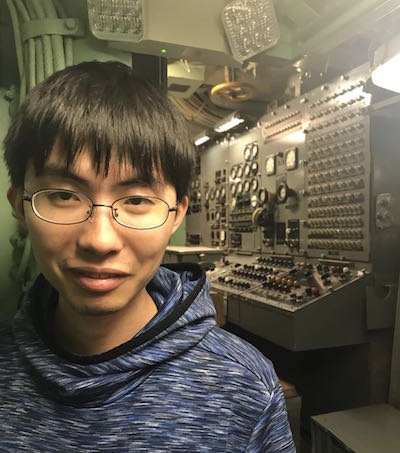 Jianbo Ye
Applied Researcher & Developer, Ph.D.

---
As a Senior Applied Scientist, I am working on cutting-edge initiatives in 3D computer vision and spatial AI at AWS AI Labs. Prior to this role, I was a member of the team that launched Amazon Astro from 2018 to 2021. I hold a PhD from Pennsylvania State University, where I was supervised by Professors James Z. Wang and Jia Li. My undergraduate studies were in mathematics at the University of Science and Technology of China (USTC). My current research interests include machine learning, optimal transport, 3D computer vision, and affective computing.
---
What's New
(2022-04-19) Our work on Amazon Astro's SLAM were featured in Amazon Science blog [link1, link2]
(2020-06-30) See our BoLD dataset and ECCV bodily expressed emotion challenge [link].
(2019-10-11) Our research team at Penn State was interviewed by China Meteorological News (Chinese).
(2019-09-05) Our research work was reported in TechXplore: Can computers be trained to understand body language?
(2019-07-02) Our research work was reported in phys.org, ScienceDaily: Using artificial intelligence to better predict severe weather.
(2018-01-31) Penn State News: Jianbo will join Amazon Lab126 as an applied scientist.